Home > About Us > International Exchange
About Us

Branch Office and Overseas Center

International Exchange

International Exchange Agreements

Student Support
International Exchange
Get-Together with Okayama University International Students
At Okayama University, instructors and international students get together, deepening their trust and mutual understanding through annual reunions.

Field Trips for International Students
Every year Okayama University organizes field trips to famous sites in Japan to help teach Japanese culture and traditions to visiting students.
December 2006: Field trip to Kyoto (Kinkakuji, Ryoanji, Arashiyama)
September 2007: Kyoto (Kiyomizu-dera, Nijo Castle)
December 2008: Shimane (Matsue Castle, Izumo Temple)

Dispatch of Japanese Language Instructor to University of Dalat

Specially appointed instructor from Okayama University's International Center is dispatched to teach Japanese culture and language at the Japanese Department of Da Lat University's Oriental Studies Department. This is done through an exchange agreement between University of Dalat and Okayama University.
Period Dispatched: Three years starting September 1, 2008
Subject Matter: Beginning Japanese Conversation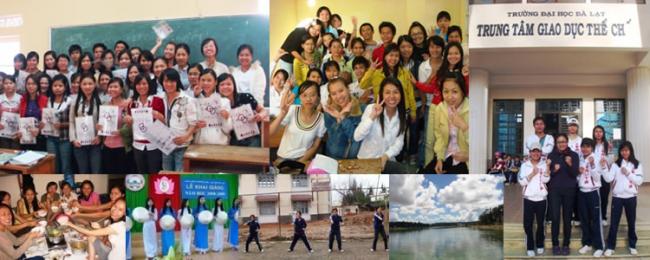 University of Dalat home page
English
Vietnamese