Home > News > 2014 Spring Semester EPOK Student Forum was held on 6th August
2014 Spring Semester EPOK Student Forum was held on 6th August
On 6th August, EPOK Student Forum was held and finishing students did presentations about their year at Okayama University.
Their teachers and student tutors were invited. It was a very good opportunity for us to share their experiences through EPOK program.
Many of them said they wanted to come back to Okayama again since they found the university, the city and the people amiable and at the same time stimulating.
EPOK Closing Ceremony was also held and the students received certificates from Prof. Taguchi, Vice President of Center for Global Partnerships and Education.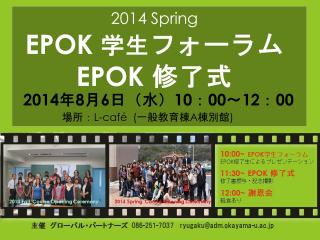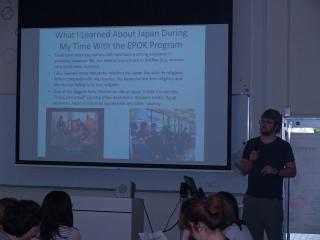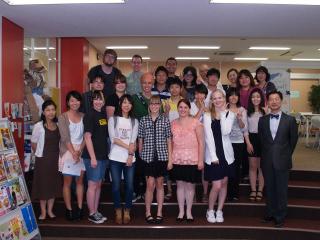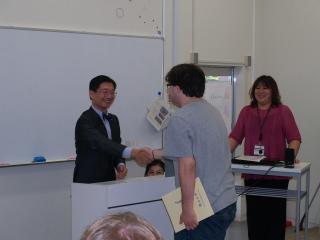 ---