IB Student Voices
Dental Student 4nd Year TANAI Airi
Won the SCRP National Competition and Continue to Work Hard on Research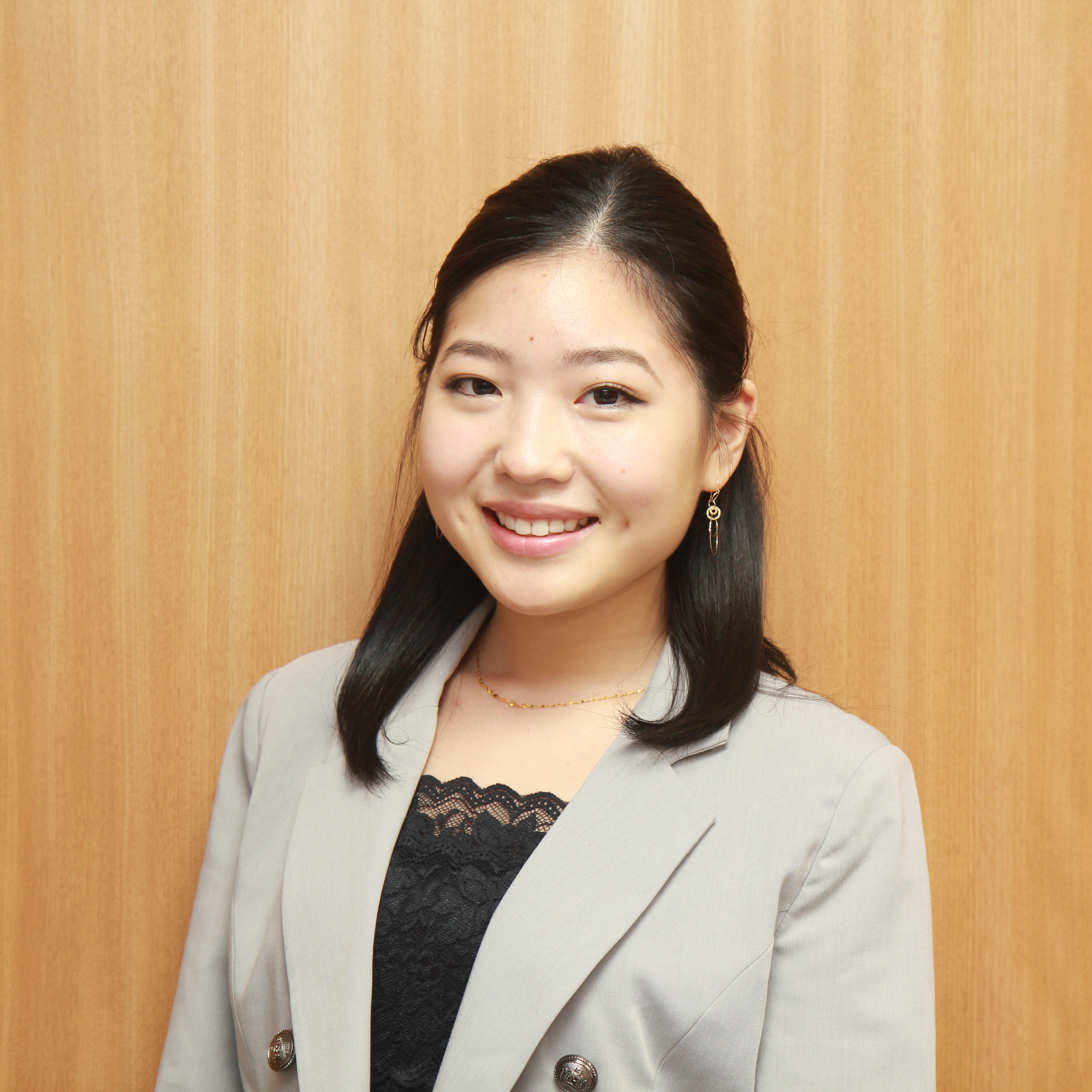 Because of my parent's background abroad, I had the fortunate opportunity to attend international schools since I was 1 years old. I attended Aoba Japan International School (Tokyo, Japan) for preschool and continued my education at St.Maur International School (Yokohama, Japan) until 5th grade. After transferring to Seisen International School (Tokyo, Japan), I graduated high school with an International Baccalaureate Bilingual Diploma. As a high school student, I was involved in 12 extracurricular activities including Women Education Support Committee, Volunteer for the Homeless, Yearbook Committee, and Soccer Club; I humbly served as the chair/board member of 5 committees.
Sekiguchi Manabu ,2nd student of the Master's Program in Biological Sciences, Graduate School of Natural Science and Technology
Entering the doctoral program to become a researcher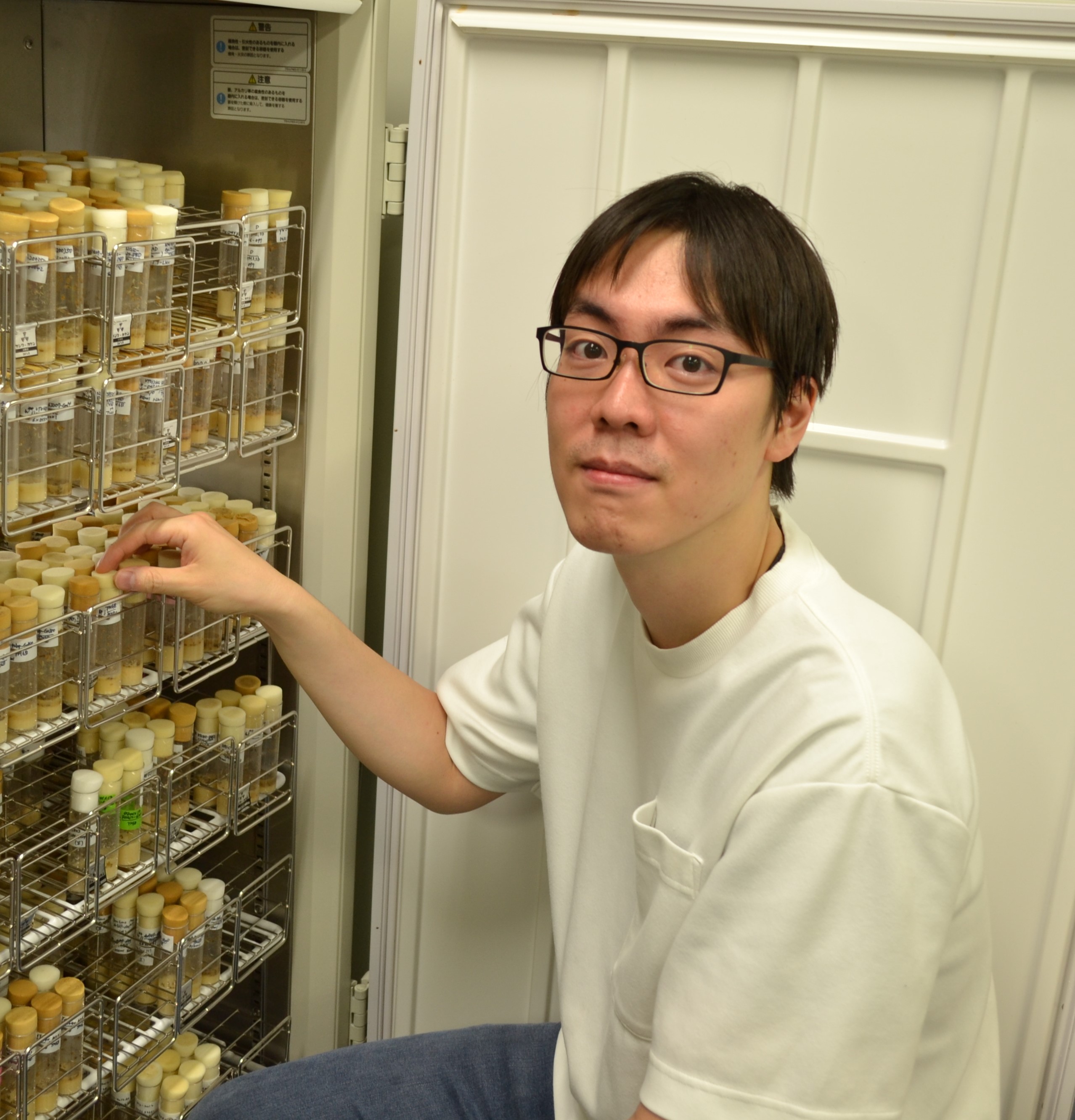 I attended an international school from the third grade of elementary school and took the IB Program in the high school course. I enrolled in the Matching Program Course* at Okayama University, but since I have always been very interested in animal behavior, I found myself taking almost the same curriculum as students in the Department of Biology, in the Faculty of Science. At the international school, I had taken classes in English, but it was refreshing to take classes in Japanese at the university.  When I entered the university, the number of IB students was still small, but Professor Sabina (currently the head of the IB Office) made efforts to build connections among IB students by creating a LINE group. I'm not the type of person who actively participates, but she still cares about me.
School of Medicine, Department of Medicine 4th year SEYA Mizuki
I founded a club that helps medical students practice their English proficiency and diagnostic skills in a simulated environment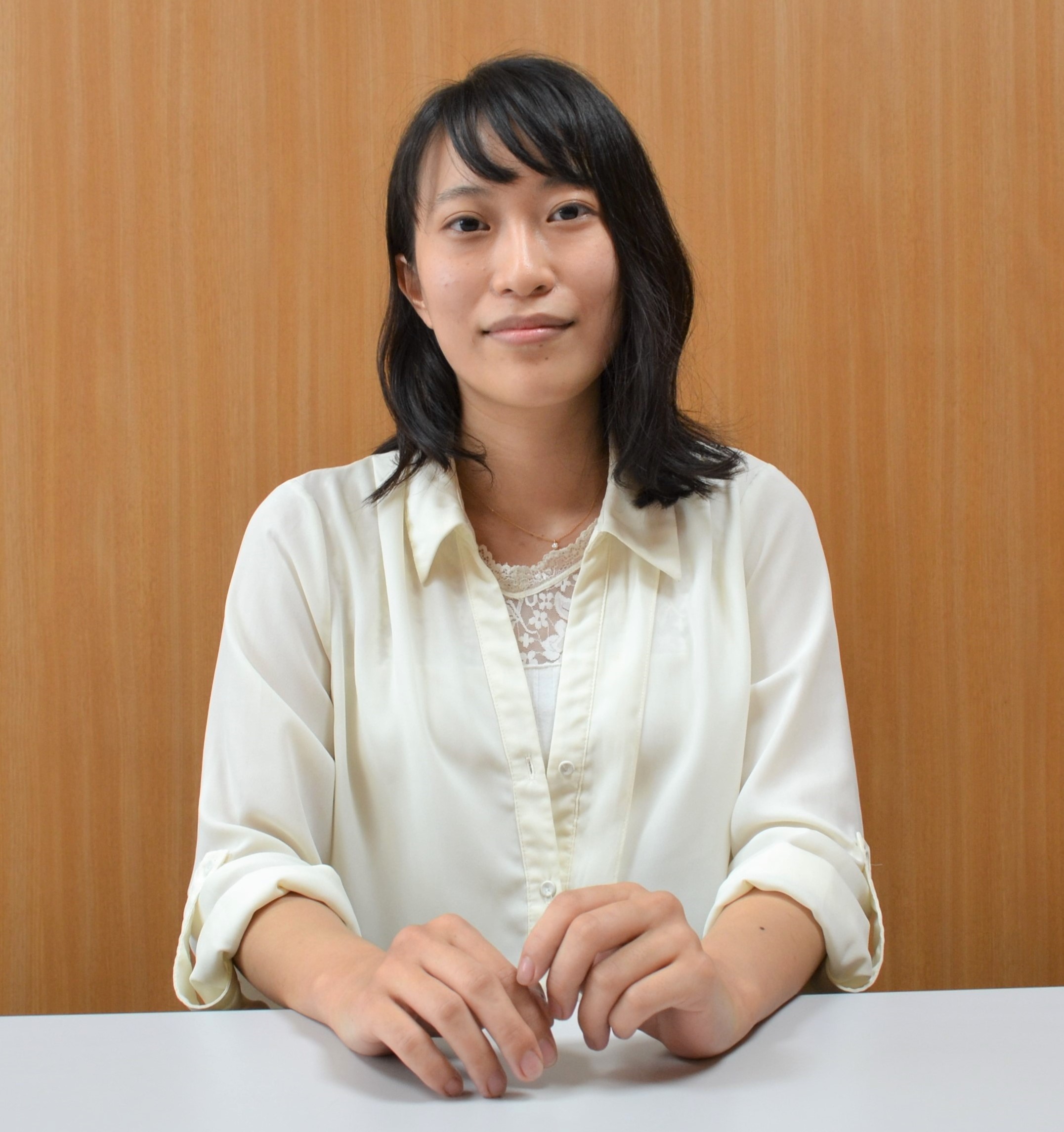 As a result of my parents' work, I was born and raised in Hong Kong. I went to an international school with an IB diploma program where there were very few Japanese students in each grade. Though I was a minority, I had the opportunity to study with friends of various nationalities. I wanted to study medicine in Japan, but there were not many medical schools that accepted IB admissions.

 While participating in a Japanese class held jointly with Hong Kong high schools, I was introduced to Okayama University's IB admissions process by Professor Sabina MAHMOOD (current IB Promotion Office Director). Even though I was interested in the university, because I was going to graduate high school in May, I realized that I would miss the April enrollment period at Okayama University. Since the timing didn't line up, I ended up enrolling in the faculty of medicine at Hong Kong University in September. However, I could not stop thinking about the medical school at Okayama University, so I enrolled at Okayama University via the IB admissions system.
IMAMOTO Taku ,2nd Year Master's Program in Mechanical and Systems Engineering, Graduate School of Natural Science and Technology
Establishing an International Cooperation Student Organization with the Goal of a Library in Nepal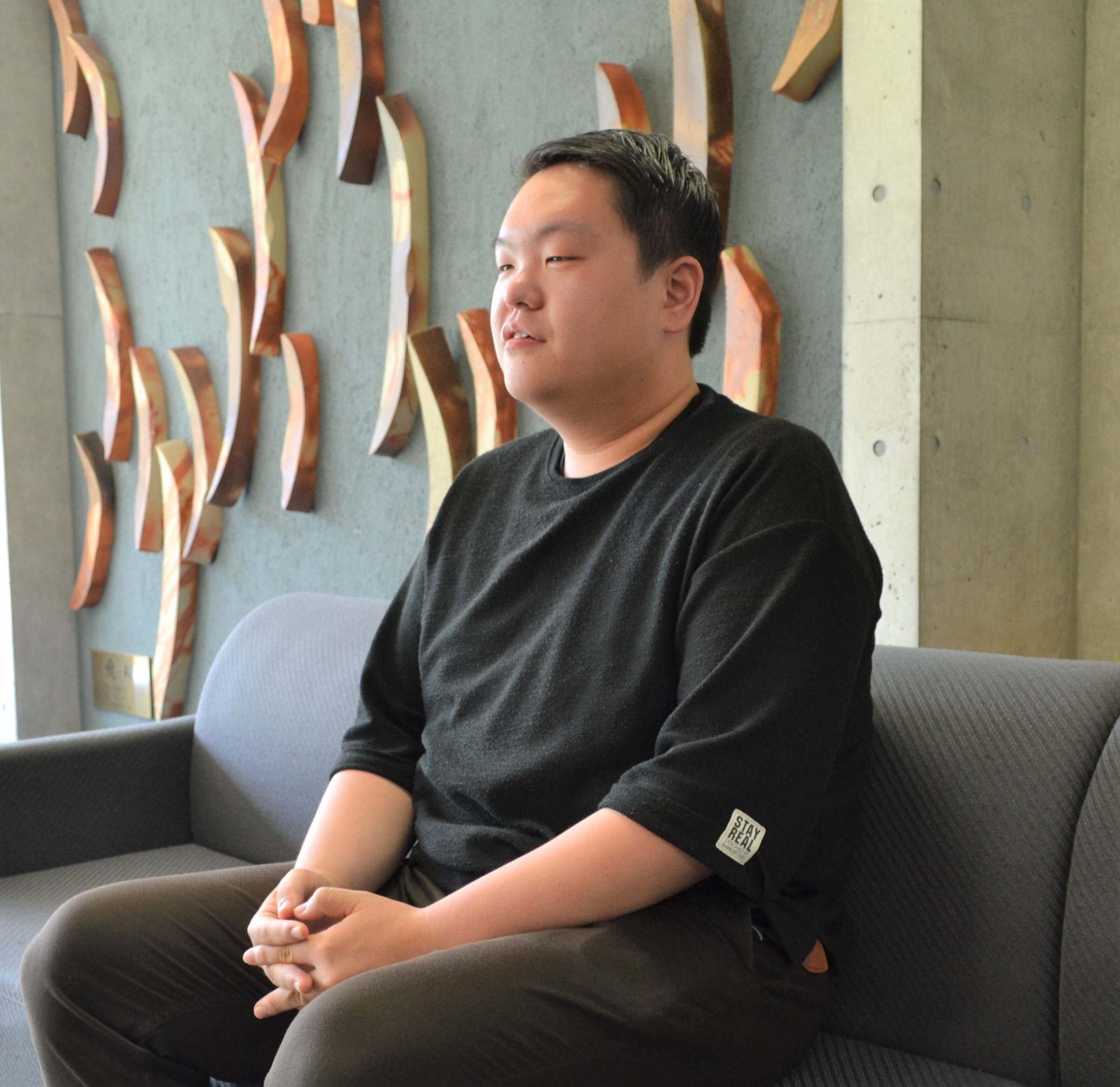 I am a graduate of an integrated junior and senior high school in Hiroshima Prefecture that offers the IB program. I became interested in the IB program when I studied abroad at an IB school in New Zealand when I was in the third year of junior high school. Since I was interested in manufacturing, I used my IB qualification to apply to universities in the UK, the US, and Canada, as well as the Faculty of Engineering at Okayama University. I was not sure which university to go to, but I decided to go to Okayama University because I thought I could study English at a domestic university and go to a foreign university for my master's or doctoral course.

IB entrance exams have been offered in all faculties since the 2015 academic year, and I was the first IB entrant in the Faculty of Engineering at Okayama University. At first, I was a bit confused, but I was able to further improve my English skills by taking the Global Human Resource Development Course, which allows students to develop their English skills while belonging to the engineering department. Also, during the second semester and summer vacation of my junior year, I spent four months studying abroad at an American university through the study abroad program of the faculty of Engineering. It was a great experience for me to have the opportunity to work together with master's and doctoral students in my study abroad program, as if I were skipping two years.
SHIOMI Yukino, 1st Year Master's Program in Biological Sciences, Graduate School of Natural Science and Technology
I want to contribute to the international community through biological research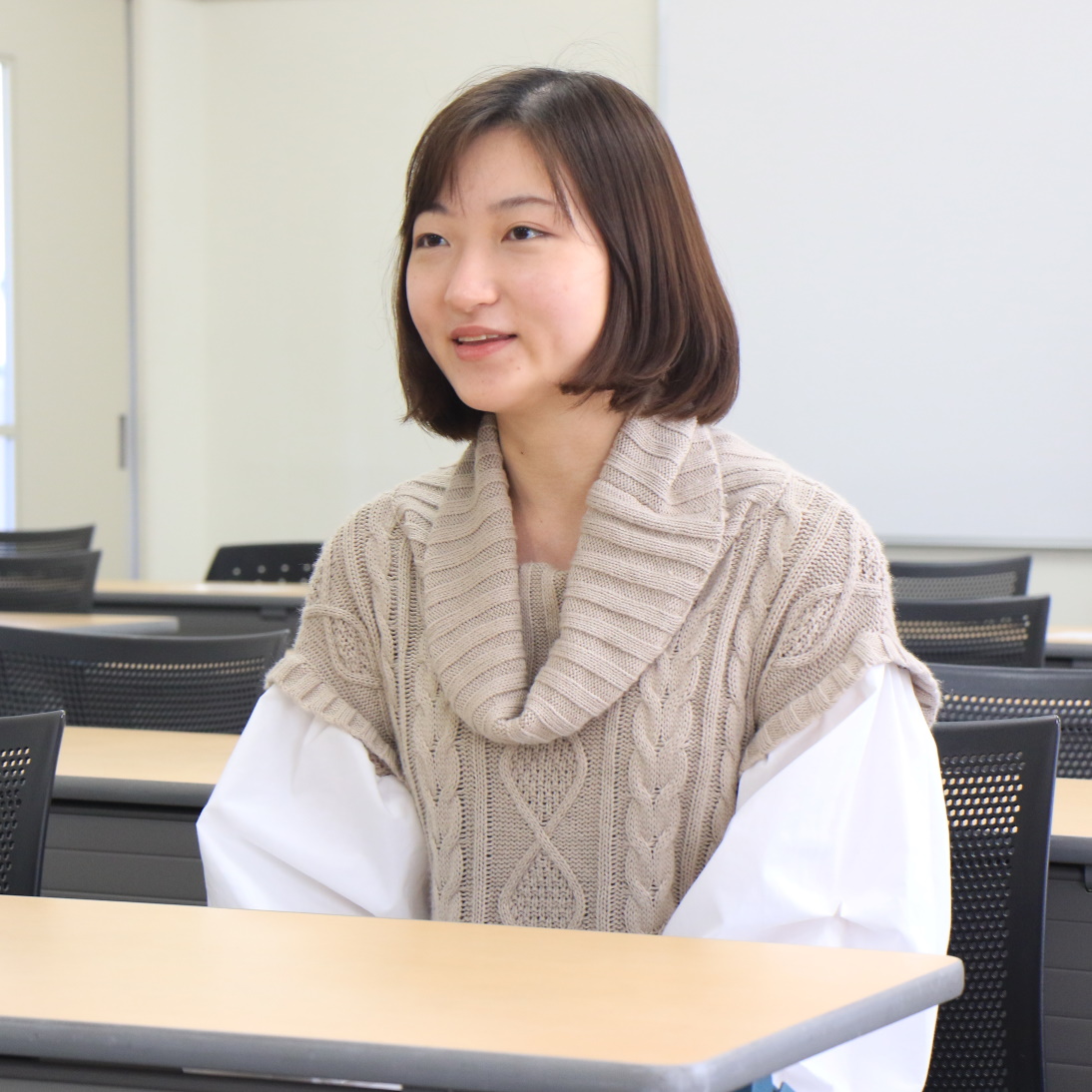 I lived abroad for a large part of my childhood due to my parents' job. During that time, I attended an IB accredited International School in Germany. Even though I did not pay much attention to the school's IB accreditation at first, when I decided to go to university in Japan and work there, I looked for ways to make the most of my IB qualification. While searching for Universities that accepted the IB Diploma, I came across Okayama University.

The curriculum offered at IB schools is significantly different from the average high school, and the essays and homework assignments are comparable to university coursework. I remember struggling at times, but I believe that the experience made me more capable in the end. When I was going through the University application process in Japan, there were very few universities accepting IB students, so I was pleasantly surprised by Okayama University's positive outlook toward IB admissions, and felt that Okayama University believed in the ability of IB students. Furthermore, I was interested in biology, but also in the possibility of contributing to the world through studying humanities. Therefore, I was fascinated by Okayama University's Matching Program Course *, which allowed students to choose their specialized field of study after taking classes from various faculties.
Faculty of Education, Elementary School Teacher Training Course, 4th year NOMURA Keita
I want to guide IB students as an IB Diploma Program faculty member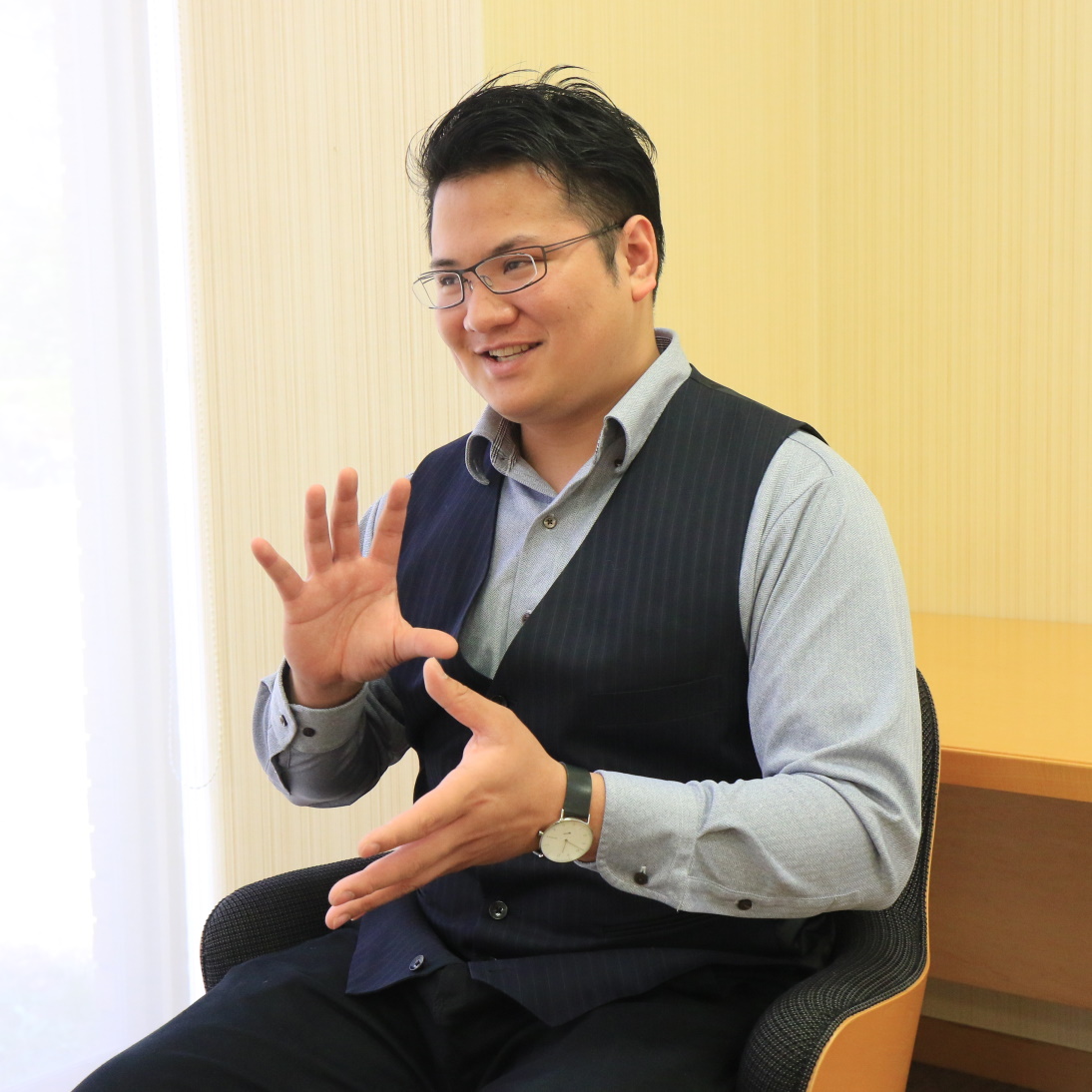 After graduating from an IB school in Hiroshima, I took the time to carefully consider my next step, spending two years in Tokyo working at a restaurant and also at an elementary school as an instructor. During that time, I learnt about business administration and education, deciding that I would like to become more involved in the field of education so that I could contribute to a Japan where different viewpoints and cultural backgrounds are respected.

When I was applying to universities, Okayama University was the only national university that accepted IB admissions to the faculty of education, and even among private universities there were only a couple that accepted IB admissions. Additionally, I was impressed by how actively Okayama University promoted IB and shared information about IB programs—even one of my friends living overseas had heard about the university as a result of its efforts. I felt that Okayama University had a passion for IB education and consequently decided to apply here.
Faculty of Letters, Department of Humanities OKADA Kana
I want to support people in being their best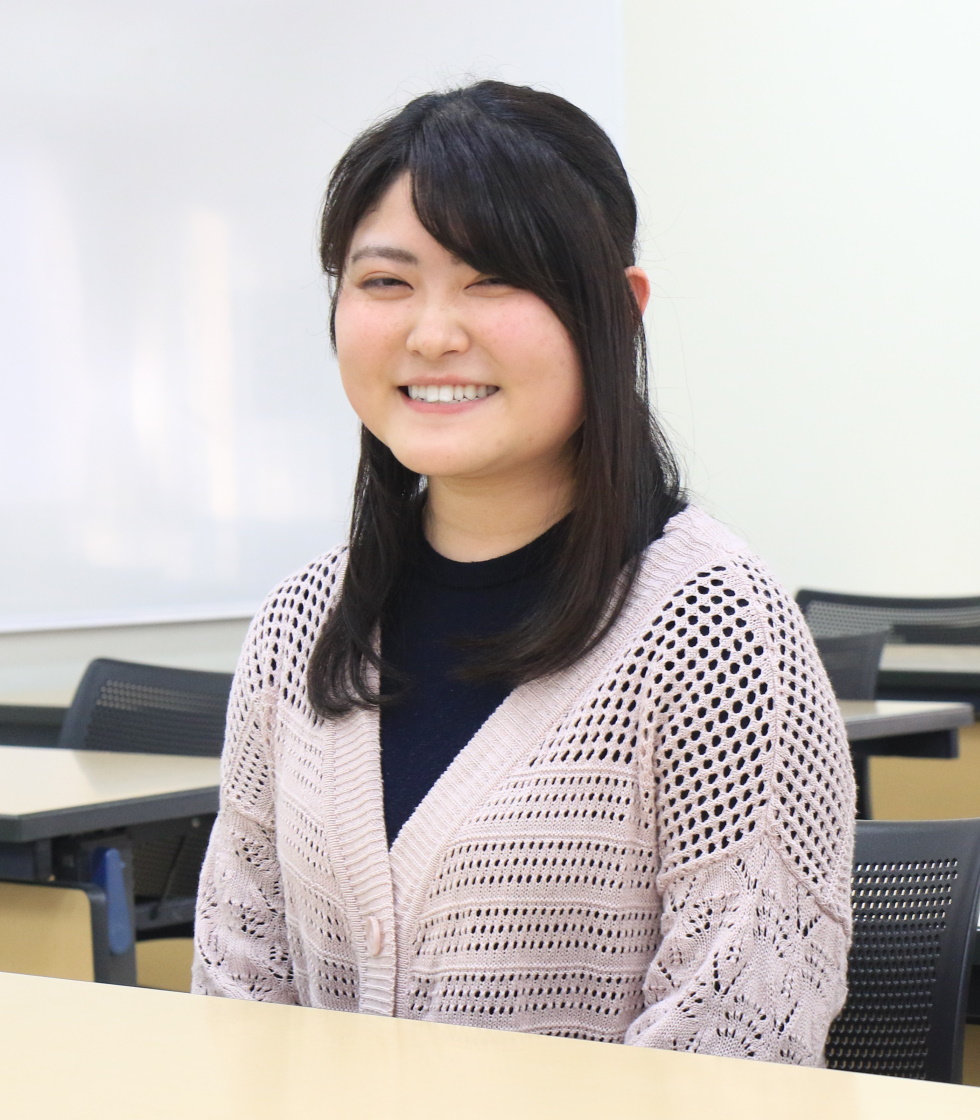 I graduated from an IB high school in Japan. The school taught us about international communities, which actually made me realize how little I knew about my own country and inspired me to study more about Japan at university. However, when I searched for Japanese universities that recognized the IB diploma, I was surprised to learn that, while many universities accepted IB admissions, most of them only offered limited admission to certain departments or programs. Okayama University stood out because of how welcoming it seemed to IB school graduates, and I decided to apply here because I felt that the university really understood and appreciated the value of an IB education.

My major is sociology. During my first year, I had the opportunity to participate in an "international internship" in the north of Okayama Prefecture, where I learnt about forestry while interacting with various people who had moved to the region. At the time, I was struck by how interesting it can be to work together with different people when dealing with local issues. Thanks to that experience, I developed an interest in regional issues such as population decline and my graduation research consequently focuses on the processes through which local people and 'outsiders' come together in meaningful ways to tackle local issues.
2nd Year Medical Student KISHABA Tomoki
Participated in One Yong World and IFMSA as a representative of the world's youth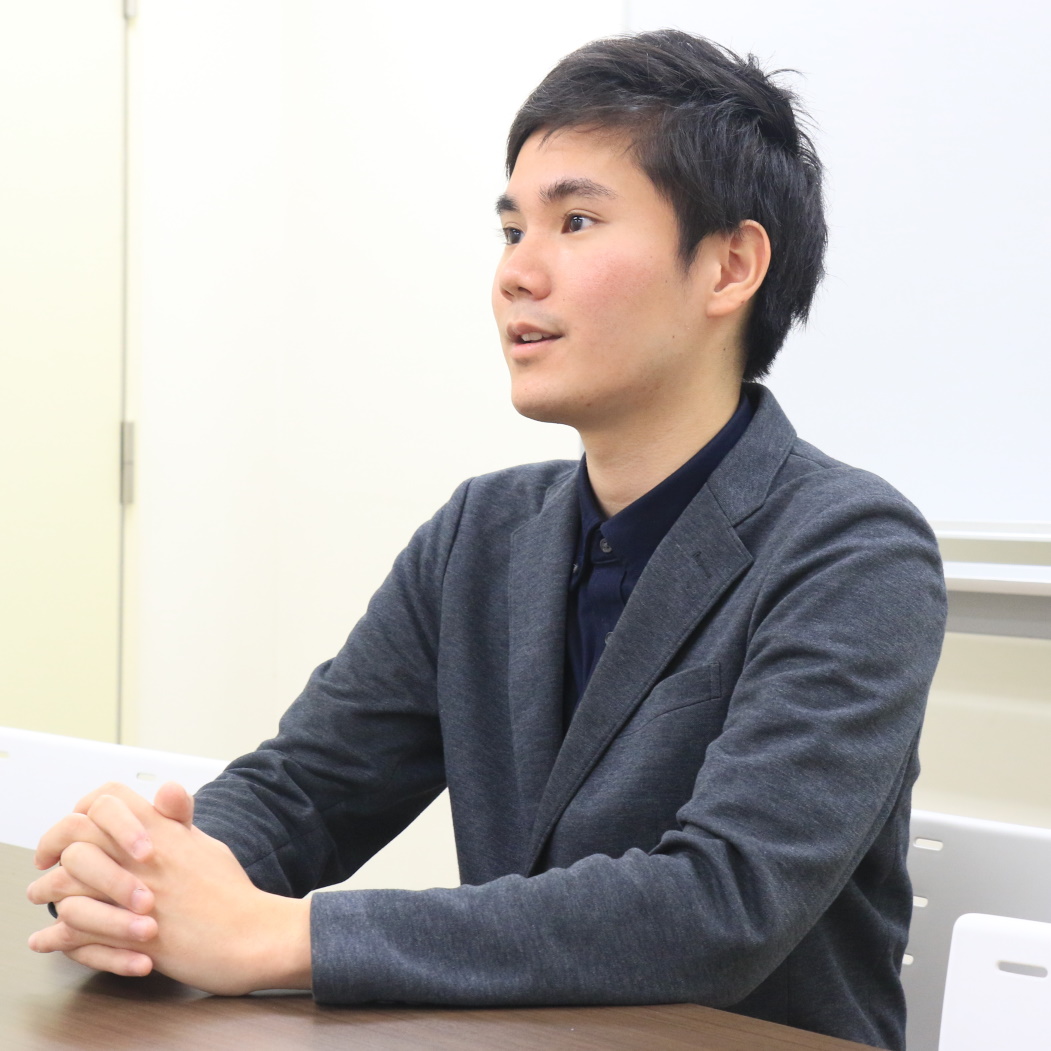 I was born and raised in Okinawa until 16 years old, and then went to United World College (UWC) Atlantic College in Wales, U.K., where students come from more than 90 countries. 。

At UWC, I've got to learn different aspects of the world, by meeting a Syrian roommate who used to be a refugee. I went to U.K. to improve my English and know more about the global society. But, by getting exposed to the different backgrounds and experiences, I've become determined to contribute myself in delivering healthcare to those who are most in need.
Matching Program Course, 4th year KODAMA Reo
My dream to connect people motivated me to plan an interactive event between Fagiano and Okayama University students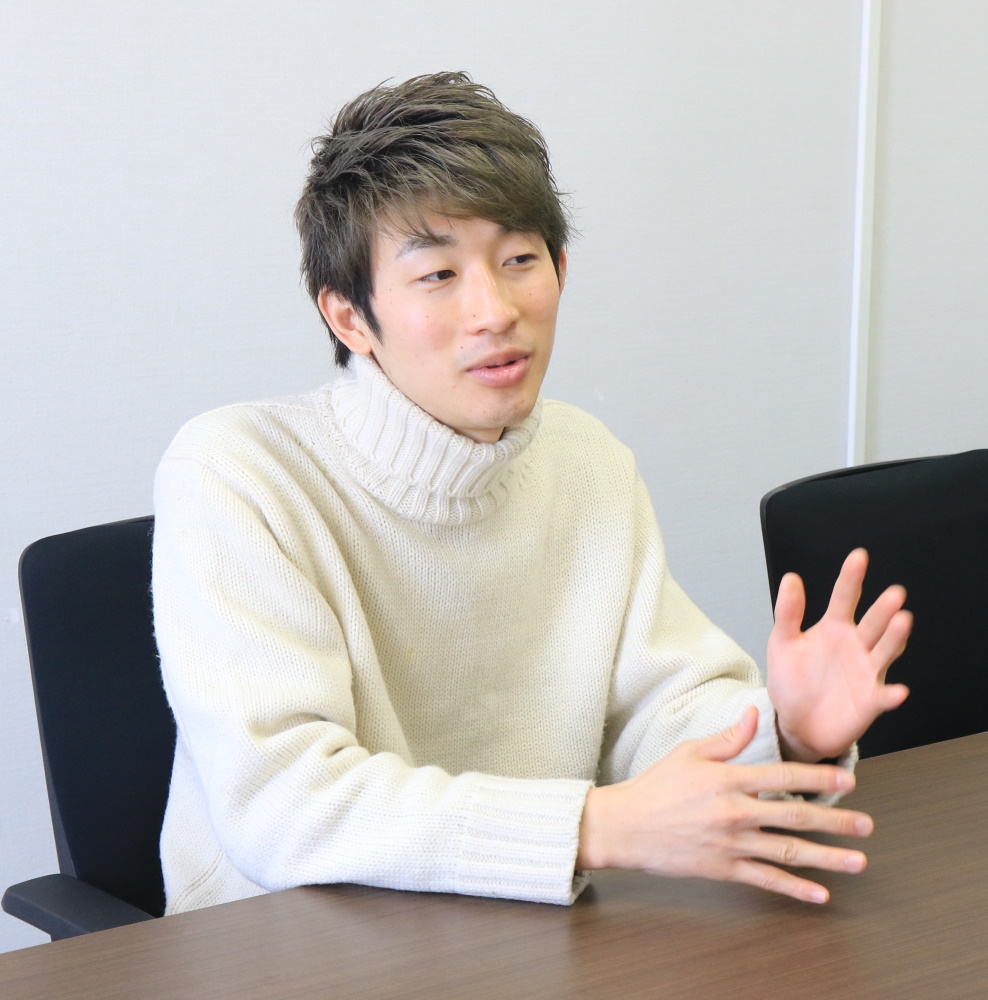 I grew up in Hiroshima and had the privilege of attending the same international school from the age of three until the end of high school, ultimately graduating with an IB diploma. The reason I decided to apply to Okayama University is because of the Matching Program course (※). I wanted to gain a broad perspective without being bound by one academic field, so this course, which allows students to take classes from a variety of faculties before choosing a specialization, suited me perfectly. Not many people from my high school studied at Okayama University, so initially I did not know much about the university, but the more I researched it, the more impressed I was by its emphasis on globalization. Additionally, I did not want to move far away from my family, so Okayama's proximity to Hiroshima—not to mention the good public transportation system connecting the two prefectures—appealed to me.

After enrolling at Okayama University and taking classes from various faculties, I decided to specialize in my original interest, economics. I believe that the flow of the economy has global implications and that a basic grasp of economics is necessary to not only understand society but also plan my future lifestyle. In classes, we sometimes received special lectures from guest lecturers, including the CEOs of various companies, which helped me expand my vision for the future. Outside of classes, I have been actively involved in extracurricular activities. I joined a fan club for Fagiano Okayama, a soccer team participating in the second division of the Japan Professional Football League, and even served as a representative for the club. Once, I introduced one of my Japanese friends to a former classmate from high school who is a foreigner, and my Japanese friend expressed how pleased they were because it was their first time meeting a foreigner. Since then, it has been my dream to connect people. I joined the fan club because it looked like fun, but also because I was interested in the idea of connecting people with a common interest and connecting fans to players.
6th Year Medical Student SUMIDA Madoka
Using English to Become a Bridge Between Japan and the World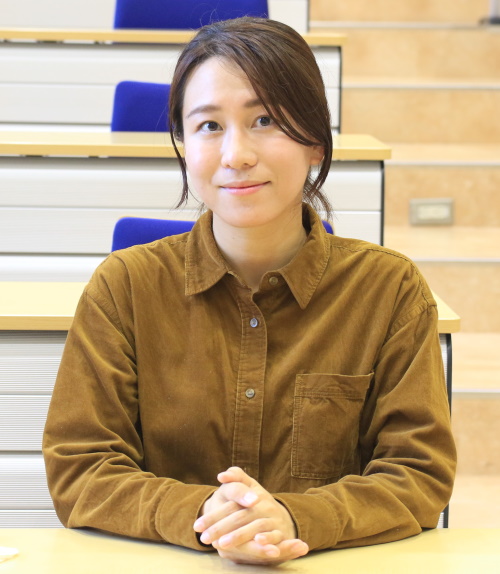 I took the IB entrance exam the year that it was first introduced at Okayama University School of Medicine. At the time, I had been searching for Japanese universities with medical programs that accepted students on the basis of the IB examination, and when I reached out to Okayama University to inquire about their admission process, I immediately felt welcomed. IB had only recently begun to be recognized in Japan, so the number of universities accepting applicants through the IB entrance exam were still limited, yet Okayama University assured me that it was an IB friendly university "proactively trying to increase IB awareness", so I decided to apply.

When I was in my second year of middle school, my family moved to Singapore because of my parent's job. As a result, I was able to study at an IB accredited school, which suited my goal of pursuing medicine and my desire to be able to work anywhere in the world. IB schools are not only focused on route memorization, but they also encourage personal development through subjects that foster artistic ability and participation in social service. This allowed me to gain a broad field of knowledge. A particularly memorable experience was a class activity in which students had to plan and implement overseas volunteer activities, giving me the opportunity to volunteer at an orphanage in Indonesia.