Voices of students
"Grateful for Okayama University"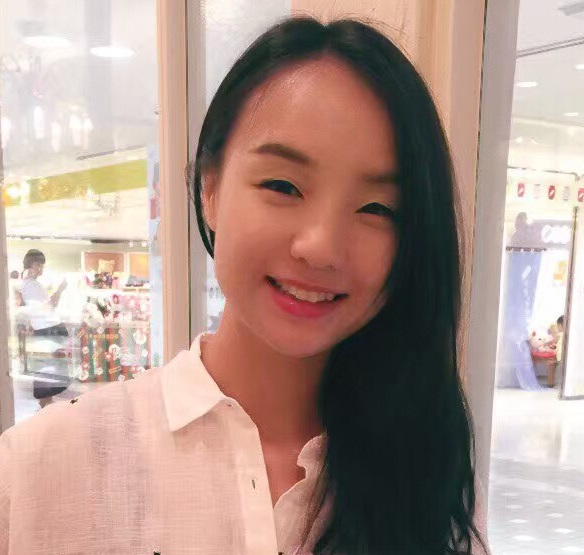 I am a Chinese student from Shenyang, a northern city in China. I have been studying in Okayama University for four years, and now, I'm a second-year PhD student. Okayama University is a place with convenient and comfortable study and living conditions. When I first came here, my Japanese is not good enough for my studying to understand anything around me, but the university's stuff are very kind and expertise. They have helped me to get used to university life quickly, which gave me a lot confidence and a good start of the campus life. Okayama University also supports us financially. It provides foreign students dormitory with a low price, and give us a waiver or reduction of tuition fees. They also provide us information and many opportunities to apply for scholarships.
Okayama University is one of Japan's leading research universities, where there is a good research environment: we have students' research room, computers' room, library with a huge amount of books, and L-Café for communications among students from different cultures. There are also many excellent professors who help us to learn, to grow and to become a more successful person.
I will always be full of praise and gratitude to our university.
姜佳明 Jiang Jiaming (China)
Graduate School of Humanities and Social Sciences (Doctor's Course)
"My Study and Student's Life in Okayama University"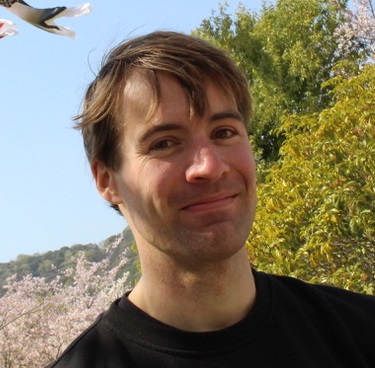 My name is Andreas Meissner and I am a chemistry student in the second year of my PhD program. I work in the laboratory nearly all the time, and was very glad to receive so much help from the other students and professors in both scientific concerns and administrative problems. Because of this help, I had a really easy start in my life in Okayama. I am really thankful for the opportunity to work with so motivated researchers in a great environment. While doing my laboratory work, I was able to take Japanese language courses offered by Okayama University to further improve my Japanese skills. However, all important notices at the university were also given in English, so communication inside the university was smooth.
Outside the university, there were a lot of opportunities for cultural experience. I went to two different junior high schools and received a good impression of everyday life in Japan.
Andreas Meissner (Germany)
Graduate School of Natural Science and Technology (Doctor's Course)
"I love Okayama University with friends and environment here."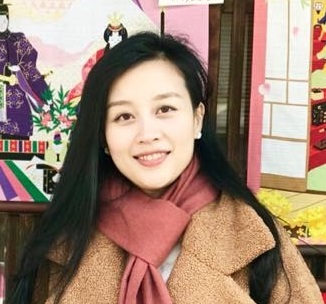 Okayama is a long history university with many renowned subjects as medicine, environment and agriculture, etc. Thus, I am always proud to be a student here. I came to Okayama 3 years ago, my first impression of this school was a very peaceful atmosphere and unique constructional structure. In the spring, this school looks like a park full of flowers and colors. I have great opportunities throughout my time to reflect on and evaluate my experience of academic life at the University. I was taught from experiment, to be involved in continuously lectures of professors in school or invited from other countries. Through the support from supervisor and collaborators, I learned a lot from the talented people around me. I love this city by dint of its ancient features, warm human nature, especially a lush of green trees and very safely weather. From beach to mountain Okayama was endowed with abundant specialities like peach, grape, strawberry and many sightseeing spots like Kurashiki, Korakuren, Kibitsu….. Every discovery of Okayama not only made me run out of surprised but also let me deeply cultivate Japanese culture and custom.
Nguyen Thi Ha (Viet Nam)
Graduate School of Medicine, Dentistry and Pharmaceutical Sciences (Doctoral course)
"Study in Okayama University and Better Your Life."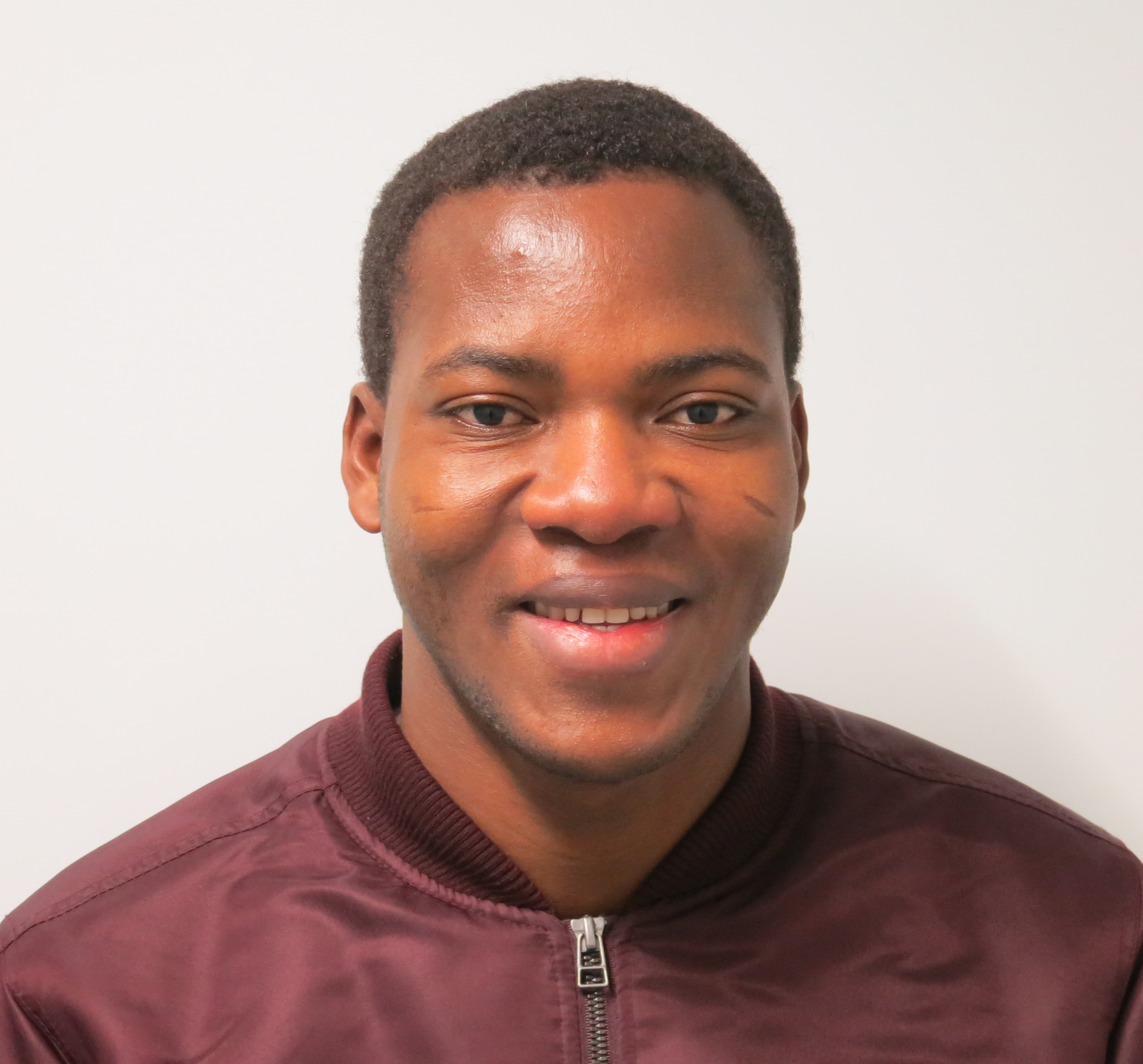 When I received a positive message from Okayama University to study in the Discovery Program for Global Learners, I was a bit scared. I started to have mixed thoughts as I was going to a country where I had not gotten much information on academic and social life. On arriving in Okayama, my fears disappeared without my knowledge. I met new students who came from different countries and did not know anyone in Okayama, like me. Together we started a new family.
It is quite easy for me to adjust to life in Okayama and I enjoy riding my bicycle around which keeps me strong and healthy. The people of Okayama are very friendly and open.
Okayama University is located in sunny area, friendly for international students, beautifully structured campus with modern facilities for conductive learning. The Japanese students are always eager and ready to help and make friends with international students. The professors I met so far are very kind, friendly and helpful in all aspect of our lives in Okayama. There are diverse student clubs and societies in Okayama University, creating great opportunity for international students to interact with Japanese students.
There are Japanese classes for all international students to learn Japanese ranging from level one to level seven. They can practice their language skills at L Café, a study space aiming to further students' linguistic abilities and knowledge of other cultures than Japanese culture.
All in all, I have enjoyed my first year in Okayama just like my fellow students who are also having a good time.
Musah Abugri (Ghana)
Discovery Program for Global Learners (Undergraduate course)
" I expect it to only get better from here on out."
My name is Caleb Stone. I am a Monbukagakusho Research Scholar studying a Masters of Psychology here in Okayama University in Japan. I have been taking Japanese Language lessons as well as preparing to complete my Masters course here on Psychology. So far, the university professors have all been extremely enthusiastic, dedicated and considerate. They understand the particular stresses that an international graduate student may be suffering from and attempt to help as best they can. The university is also close to the main city areas, close to the main train station, surrounded by amenities, and various very tasty places to eat. All in all, I have been enjoying my experience so far, and I expect it to only get better from here on out.
Caleb Stone (New Zealand)
"4 years working on basic science research with the most advanced technology was extremely attractive to me."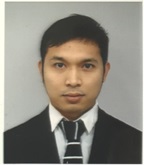 Hello, I am Pham Thanh Hai. I am from Vietnam and currently a PhD student at Okayama University, Graduate School of Medicine, Dentistry and Pharmaceutical Sciences, Department of Oral Rehabilitation and Regenerative Medicine. Now I am a last year PhD candidate, and I am receiving training in the field of stem cells, molecular biology and tissue engineering. Importantly, 4 years working on basic science research with the most advanced technology was extremely attractive to me. I could enjoy the daily activities in a scientific environment, and I also realized the difficulties involving research as well as the exciting feeling when obtaining a successful result and making new discoveries. I had already the opportunity to join several international conferences and achieved several published papers to share our recent research achievements with world-leading scientists. In the near future, I also expect to have high-impact research results and share the information in top scientific journals. I am absolutely confident that these steps will be of fundamental importance in my academic career both in clinical and basic sciences.
I have been staying here 4 years, everything has been familar with me, I do not know from when Okayama has become my second home. I am sure i will miss this place much when going back to my country. I will try to maintain and develop our collaboration more and more strengthened.
Bests!
Pham Thanh Hai (Vietnam)