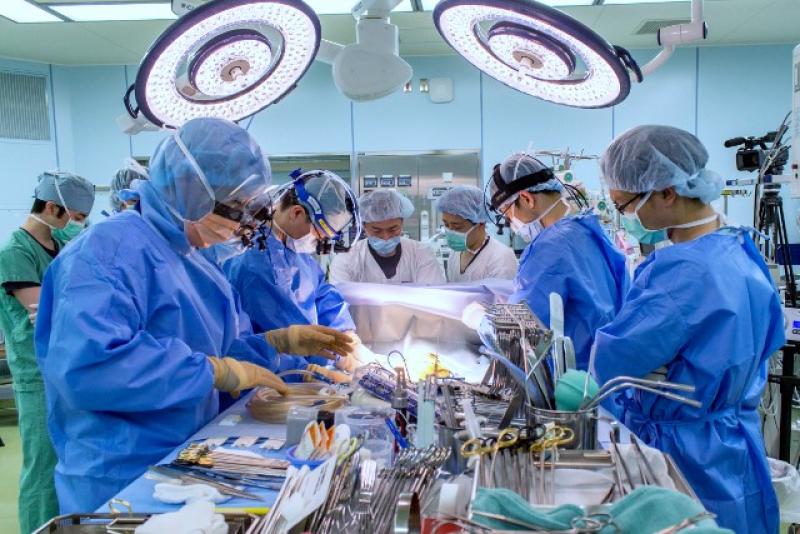 Okayama University accredited to implement the "Support Program on Collaborative Innovation Networks for Medical Device"
Okayama University was selected as an institution to implement the "2019 Support Program on Collaborative Innovation Networks for Medical Device" of the Japan Agency for Medical Research and Development (AMED).
The project, based on the results achieved through the "Project to Build Foundations to Support and Incentivize Development of Medical Devices Made in Japan" implemented for five years from 2014, pursues to increase the number of companies' hubs to foster human resources to be engaged in the development of medical devices, and create attractive medical hubs featuring characteristics of each medical institution and leading to the promotion of the medical device industry. Fourteen institutions including Okayama University were selected.
Okayama University has set the goal of developing a center for medical device development focused on open innovation and the promotion of commercialization. Okayama University Hospital and its affiliated five hospitals constitute a "mega-hospital." Making use of the advantage of its scale, the university will establish a system to collect wide-ranging medical needs, covering the fields of general medicine, nursing, nursing care, rehabilitation, dental medicine, and home healthcare. In addition, through close cooperation among the university, governments and the business world, the university will achieve seamless implementation of the creation of valuable business models, business matching and commercialization.
Making use of this opportunity, the university will continue its efforts to foster human resources for medical device development and further contribute to the development of medicine, based on the results achieved during the past five years.
Further information
OKAYAMA UNIVERSITY HOSPITAL
https://www.okayama-u.ac.jp/user/hospital/en/index.html