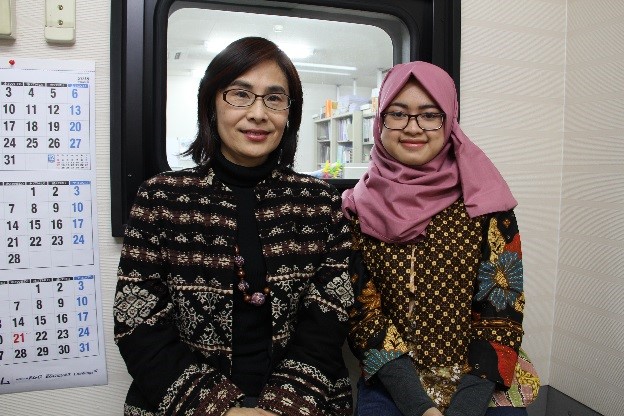 Radio Message from International Students (World Heartful Message)
Okayama University was broadcasted an internet radio program in which international students who have come to study at Okayama University from countries all over the world talked on topics such as their life as international students, what it is like to live in Okayama City, and their research themes. The broadcasts were produced in English or the native languages of the students.
Ms. IRSAN Raina Mentari of Discovery Program for Global Learners from Republic of Indonesia talked about her research and plans for the future.
Further information
https://www.youtube.com/watch?v=AOTCFQv5bOw

Radio Message from International Students
ss https://www.youtube.com/playlist?list=PLJikPQTwoCj4ggrOUY2cs_AJZIeWdG4t8