About Okayama

Welcome to "The Land of Sunshine, Okayama"!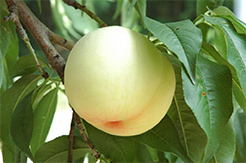 Okayama Prefecture is located in the center of West Japan and is particularly blessed with fine weather compared to other parts of the country. As the climate is very mild, with low rainfall, this area has thriving agriculture, specializing in fruit products such as Muscat grapes and white peaches.
While abundant agricultural products are grown on Okayama's fertile lands, rich marine products are provided by the Seto Inland Sea. Known as "the Mother Sea," The Seto Inland Sea is the largest inland sea in Japan. It produces various ingredients used to prepare local cuisine, such as "Mamakari-sushi," offering visitors a variety of attractive culinary delights in each of the four seasons.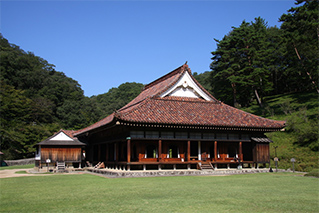 Shizutani-school
Okayama is also known for its educational history and cultural achievements. For example, the famous national garden Okayama Korakuen Garden, which was awarded three stars in the Michelin Green Guide Japan, and the "Shizutani-school," the oldest school in Japan, built for citizens by the Lord of Okayama in the Edo Period. This area is also known for its craftsmanship, such as in the Bizen Ware pottery, which has been produced for over 1200 years, and is said to be the oldest of the six representative ceramic and porcelain producing areas in Japan. Also known as the birthplace of Japanese-made jeans, Japanese blue and the Western standard silhouette will make you feel the spirit of craftsmen, which even now is making unceasing progress.
Okayama University is located so close to Okayama central station that you can get there in only ten minutes by car. The bullet train takes 60 minutes to Kyoto, and you can get to Tokyo in three and a half hours. It's easy to go anywhere, anytime in Okayama and around Japan.
If you want to discover the true essence of Okayama, a great place to start is by liking Okayama Likers on Facebook.
Okayama Prefecture Facebook Page
In addition, the following websites are also excellent sources to help you discover Okayama.
Special movie
We love OKAYAMA UNIVERSITY <Join us!!> 我们 ❤ 冈山大学
Web Site