Woman Tenure Track
Staff
Research Fields: Rural planning, Rural resource management, Human dimensions of Wildlife management
Research Topics
We aim to build a system in which rural activities and resources management function effectively to make rural areas sustainable and beautiful. Focusing on mountainous areas, we explore causes of social problems and make suggestions for solutions employing social scientific methods.
Rural resource management
Many rural communities have struggled to manage their resources adequately. To conserve rural environments, collaborative management systems utilizing limited human resources are necessary. We search for ways to make decisions and consensus involving cooperation among various stakeholders such as residents, community, and local government.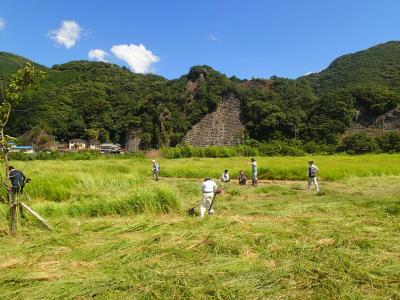 Human-Wildlife conflict
Wildlife such as boars, deer, and monkeys have severe impacts on farmland and rural society physically, economically and psychologically. To mitigate this conflict and to create favorable co-existence between humans and wildlife, we build countermeasure implementation systems and create a sustainable economic cycle through these systems.