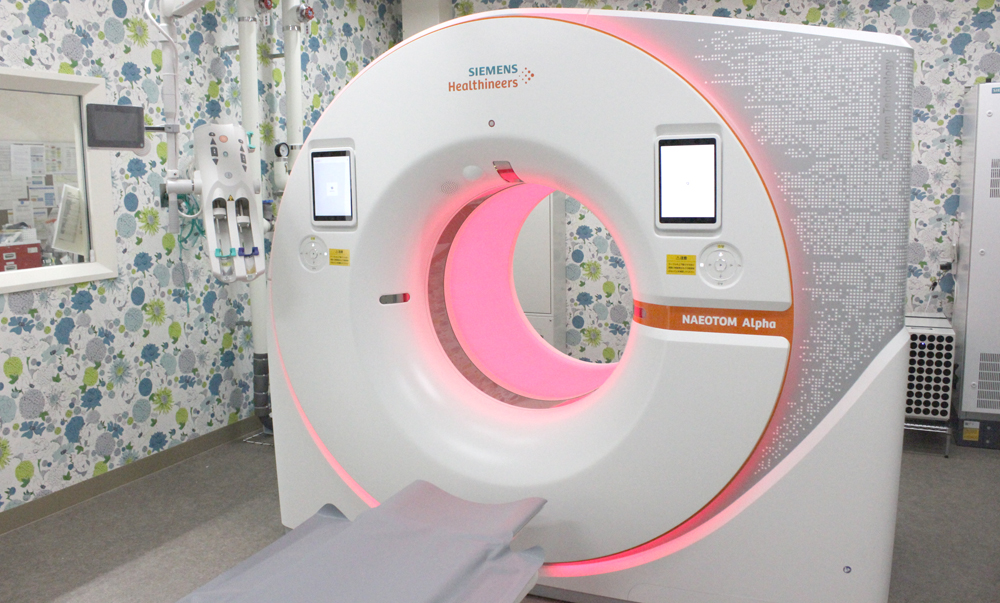 What is the Division of Radiology?
The Division of Radiology centralizes diagnostic imaging apparatus, interventional radiology (IR), and radiation therapy equipment to perform efficient imaging study, image diagnosis, image guided treatment, and radiation therapy.
Management Structure
The Division comprises several sections: the diagnosis section performing examinations for images such as CT, MRI, and X-ray photography; the radiation therapy section curing various malignant tumors; and the IR section which conducts minimally invasive treatment for tumors and cardiovascular diseases.
Management Policy
The imaging diagnosis section aims to provide the best imaging information using the best medical instruments to help patients be diagnosed and treated. We operate a photon-counting CT equipped with the latest detectors to provide high-resolution images while reducing radiation exposure. The radiation therapy and the IR section are dedicated to patients' minimally invasive examination and treatment. We aim at achieving further curative effects whether those effects are equal to those of an operation or not.