Nutrition Support Team (NST)
Nutrition Support Team (NST)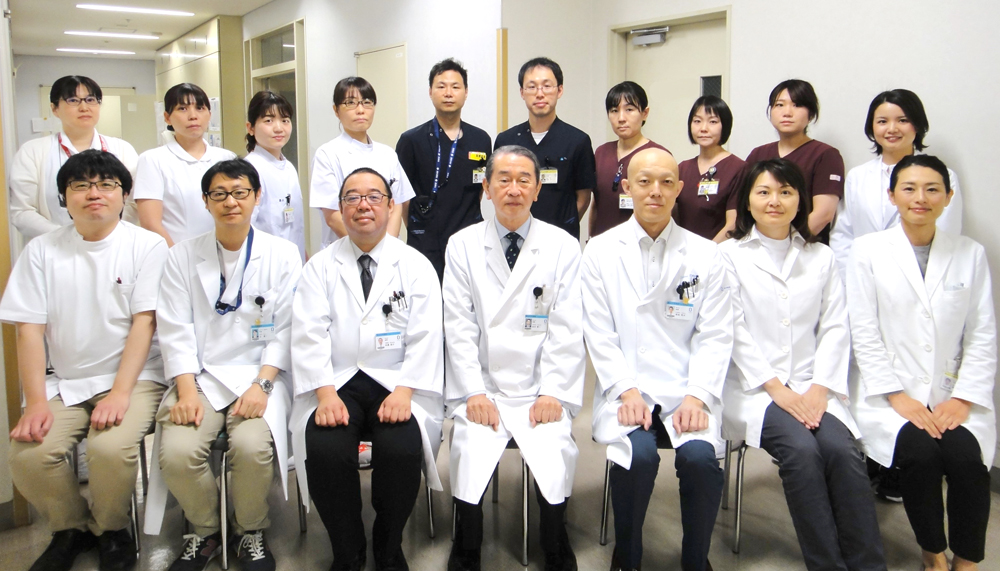 What is the Nutrition Support Team (NST)?
The Nutrition Support Team is usually designated as the NST. No excellent treatment can achieve an effect without appropriate nutritional management. Actually, NST of Okayama University Hospital, a team consisting of many hospital staff beyond professions, including doctors, nurses, pharmacists, registered dietitians, physical therapists, medical technologists, dentists, dental hygienists, dental technician, and clerical staff, aims to support patient nutrition from the time of admission until discharge.
Because we practice at a university hospital, the Team can collaborate with specialists of diverse diseases and can provide various supportive measures. One important feature is the capability of taking a dental approach. The Team is also an educational facility, exerting a great deal of effort in education for NST special therapists and providing 40-hour training.
Another feature is the treatment of numerous acutely ill patients. In many cases, they are discharged or transferred to other hospitals before nutrition intervention results are available. Therefore, we are engaged in assessment during the acute phase and in regional collaboration after discharge.