The Advanced Cleft Lip and Cleft Palate Treatment Center
The Advanced Cleft Lip and Cleft Palate Treatment Center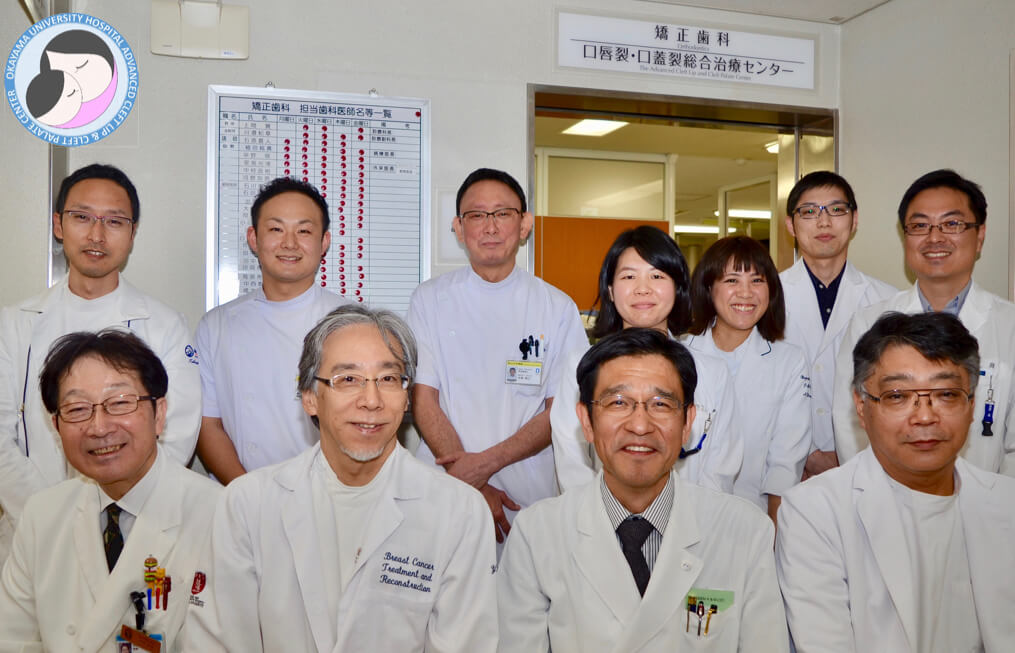 What is The Advanced Cleft Lip and Cleft Palate Treatment Center?
It is important for the treatment of cleft lip and cleft palate to administer proper specialized treatment at the proper time by specialists of the mouth, teeth, nose, and ears. Medical staff involved in treatment share information closely for that purpose. The Advanced Cleft Lip and Cleft Palate Center was established in May 2015 to enhance the medical cooperation of specialists who have been treating cleft lip and cleft palate cases, aiming at a system in which the patients can have advanced comprehensive treatment continuously at a single institution.
Major clinical departments, specifically the Department of Orthodontics, Departments of Oral and Maxillofacial Surgery, Department of Plastic and Reconstructive Surgery, Department of Otorhinolaryngology, and the Division of Physical Medicine and Rehabilitation are in charge of the administration of aesthetics, feeding, and pronunciation. Cooperation among the related clinical departments (the network of Department of Obstetrics and Gynecology as well as Pediatric Genetics Unit of Department of Pediatrics) supports the parents from an early stage through prenatal counseling. We stand close to the mental difficulties confronted by growing patients through cooperation with the Child Mental Health and Development Unit of Department of Pediatrics. In addition, cooperative surgery is performed at the Okayama Craniofacial Center for patients with cleft lip and cleft palate associated with diseases affecting the craniofacial region. Moreover, we provide consultation on the second child to the parents by cooperating with the Child Clinical Genetic Unit. We also utilize optical scanners to evaluate maxillofacial morphology and fabricate the Hotz appliance as soon as possible within a day.