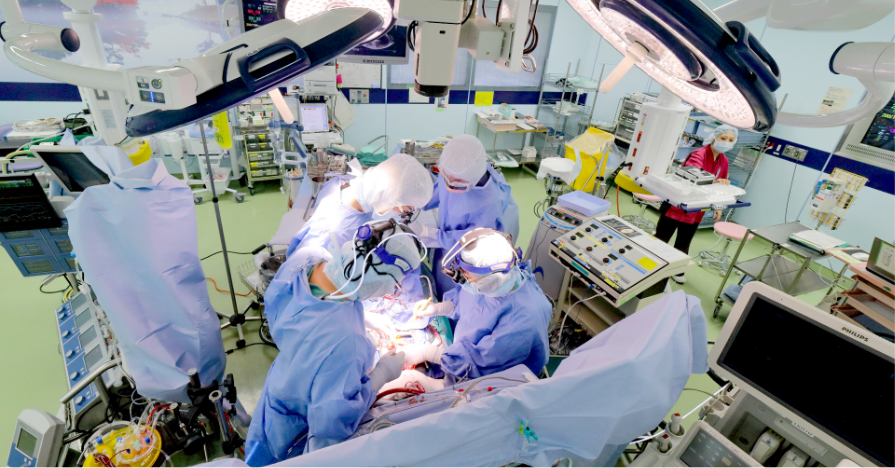 What is the Division of Operation?
In the Division of Operation, about 10,000 cases for surgery, examination, or treatment of various fields are conducted every year.
We have 20 operation rooms with the latest equipment that enables us to provide highly advanced medical care on the third floor (15 rooms) and on the fourth floor (5 rooms) in the Advanced Medical Center. Each room has a video system that enables video monitoring with several channels, image delivery, and video recording. This system makes it possible to share information in the operation room, which is necessary to carry out high-level surgery safely and securely, and to give educational guidance related to surgery. In addition to a newly established hybrid operation room with angiography equipment, we have four large operation rooms dealing with cutting-edge surgery, such as organ transplantation. We devote all our energy to conducting all operations safely and securely, and to create a surgical space in which all patients and staff can feel safe. Moreover, we strive to create environmentally friendly operation rooms through practices such as those reducing medical waste.