Intensive Care Unit (ICU)
Intensive Care Unit (ICU)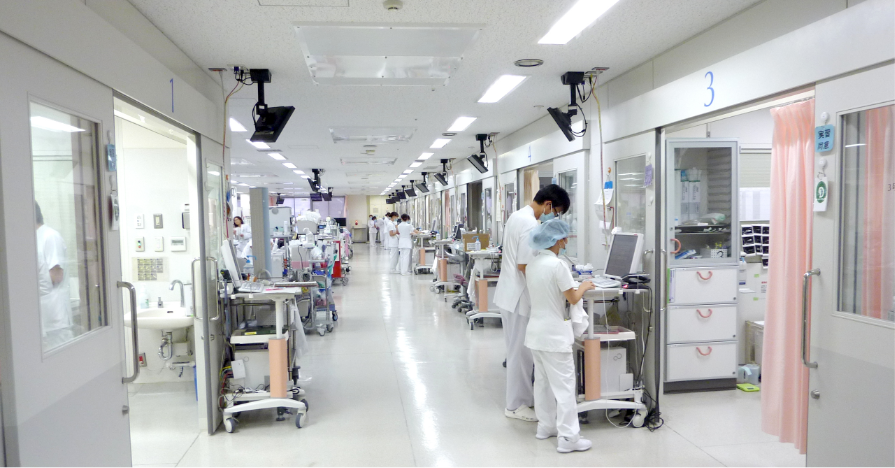 What is the Division of Intensive Care Unit?
The ICU division takes in critically ill patients irrespective of their disease areas and provides treatment through the unified efforts of the entire hospital. Okayama University Hospital has had a total of 22 ICU beds at two sites, providing treatment to 1,800 patients each year.
For treatment in the ICU, anesthesiologists who have been well trained in ICUs in various institutions are engaged around the clock as ICU specialists. They play a central role in providing treatment with the close exchange of opinions with doctors in charge of each department and co-medical staff specializing in treating diseases of respective organs at all times.
Okayama University Hospital conducts many operations for critically ill patients, including lung, liver, and kidney transplantation, in addition to cardiac, neuro, esophageal, and liver surgery. We provide treatment and care to enable patients to spend the postoperative period safely and smoothly and to become independent as soon as possible. We also address emergencies that occur in the hospital and acutely deteriorating patients. We exercise control based on knowledge and skills, applying our experience at treatment to widely various patients, and supporting patients and medical staff in other departments of Okayama University Hospital. We believe our mission is to provide the highest-level of medical care currently available, no matter how intensive the required care might be.