International Patient Support Center
International Patient Support Center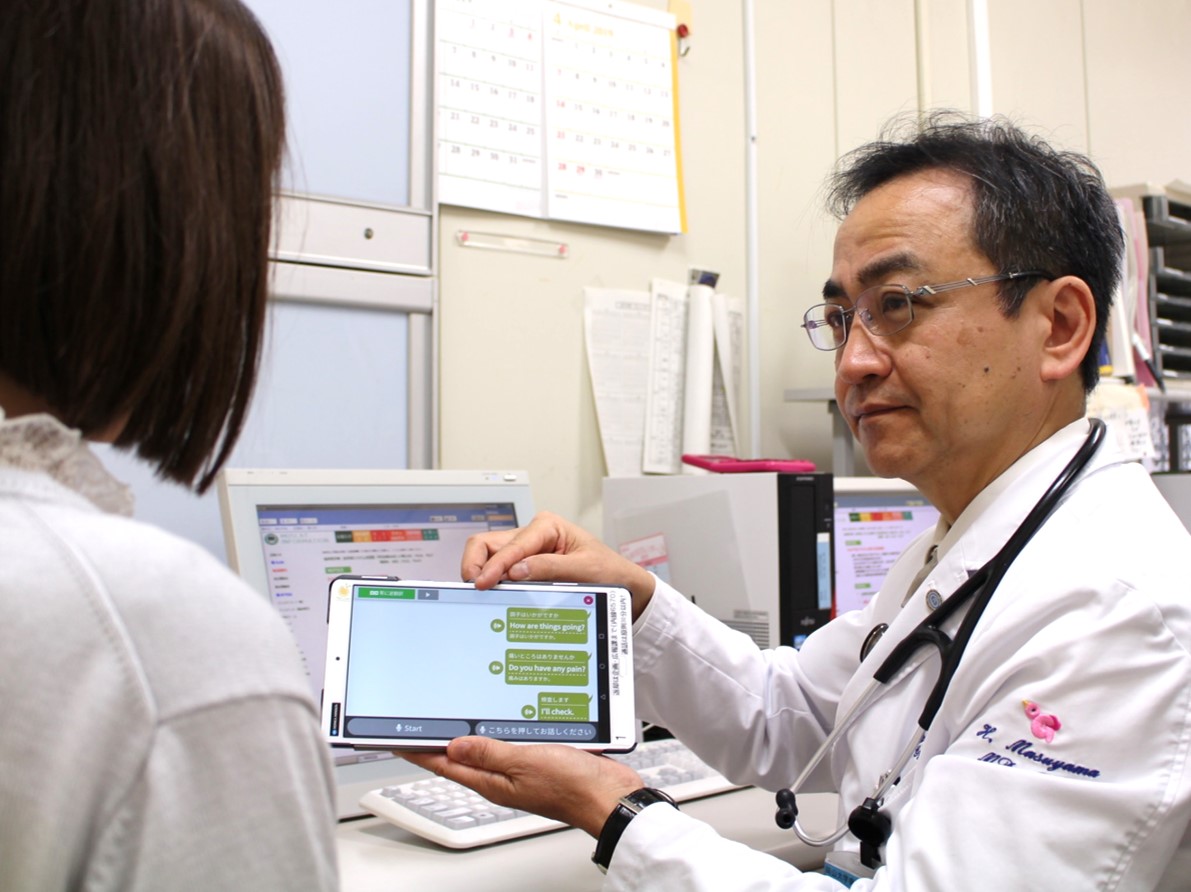 What is the International Patient Support Center?
Our center supports overseas patients who seek medical care in the Okayama University Hospital to promote medical globalization. We do this by collaborating with related medical departments in matters such as reception, procedures of reception, guidance, payment, and getting prescriptions. 21 languages are used at the center using phone calls, a tablet type translator, volunteers, and other methods.
Okayama University Hospital applied for accreditation to the Japan Medical Services Accreditation for International Patients (JMIP), issued by the Japan Medical Education Foundation, and was certified on May 22, 2017(Certification renewed on February 28, 2020). This process was undertaken to respond to various inquiries from overseas patients. We continue to prepare signs and consent forms in multiple languages. We will do our best to ensure a comfortable visit for overseas patients who receive treatment at our hospital.