Minimally Invasive Therapy Center
Minimally Invasive Therapy Center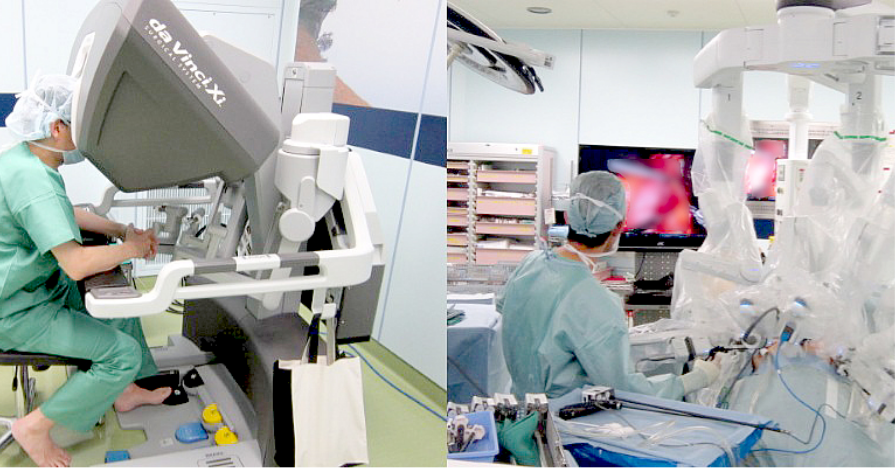 What is the Minimally Intensive Therapy Center?
Under the direction of Professor Toshiyoshi Fujiwara, six full-time faculties specializing in gastrointestinal surgery, urology department, and some concurrent staff members from the departments of liver, biliary, pancreatic surgery and thoracic surgery belong to the center. We are responsible for medical treatment, education and research in minimally invasive surgery based on each specialty.
As a management policy, we promote the safe dissemination of endoscopic surgery that requires advanced skills. We perform high-level surgery including robotic surgery, education and training of surgeons, finally producing excellent endoscopic surgeons who will be leaders in their respective fields.
Endoscopic surgeries performed by the staff members of gastrointestinal surgery include all benign and malignant diseases of the esophagus, stomach, colorectum, and tumors of the liver and pancreas. Urology staff members are responsible for prostate and kidney diseases, and thoracic surgery staff members for the lung, mediastinal tumor, and pneumothorax, etc. We also promote education and research in the field of minimally invasive surgery.