Department of Hepato-Biliary-Pancreatic Surgery
Department of Hepato-Biliary-Pancreatic Surgery
Message from the Director of the Department
We mainly perform treatment, research, and education for diseases in the hepato-biliary-pancreatic field.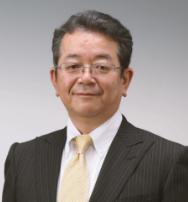 Director,
Department of Hepato-Biliary-
Pancreatic SurgeryTakahito Yagi
Scope of Target Diseases
End-stage liver disease and acute hepatic failure (such as fulminant hepatitis) that are within the scope of liver transplantation
Liver cancer (primary and metastatic : endoscopic & open surgery)
Biliary tract cancer
Pancreatic cancer (robotic, endoscopic and open surgery)
Benign diseases such as gallstone (endoscopic surgery) and intrahepatic gallstone
Congenital diseases such as pancreaticobiliary malfunction and congenital choledochal cyst
Splenectomy and shunting for portal hypertension
Features and Description of Medical Care
The therapeutic scope of our department includes general surgical disease with specific emphasis on gastroenterological surgery and transplantation surgery. Treatment is performed by a team of specialized surgeons for conduct of a safe surgical operation that is generally regarded as difficult, such as esophageal cancer and hepato-biliary-pancreatic cancer. We also endeavor to perform minimally invasive surgery for aged or high-risk patients as well as function-sparing surgery to maintain QOL. Furthermore, we have introduced robot-assisted laparoscopic surgery for pancreaticoduodenectomy and distal pancreatectomy. We achieved over 480 cases of liver transplantation up to Apr. 2022. and also succeeded the first case of simultaneous liver and kidney transplantation in Japan in 2012.